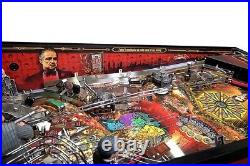 JERSEY JACK PINBALL THE GODFATHER LE Pinball UNIQUE LE INNER ART BLADE w/ Protectors (x2)!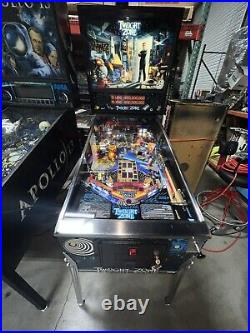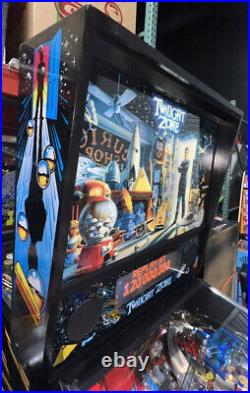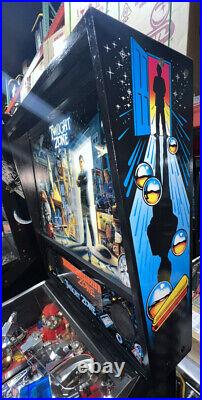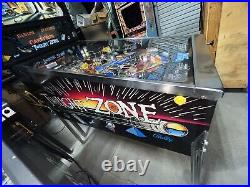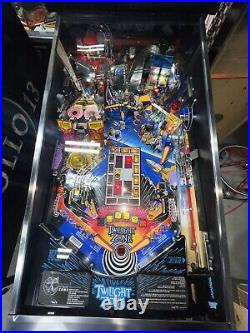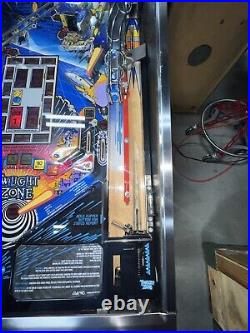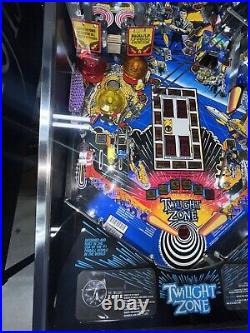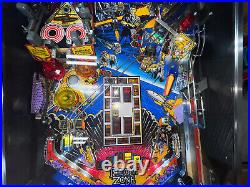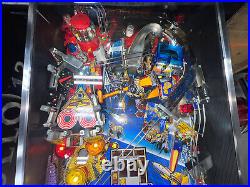 Twilight Zone by Bally. Premium LED lighting installed. Playfield is original with wear and marks from use and age. Game is completely gone through by Orange County Pinballs, a full service pinball shop. Game goes through a rigorous refurbishment process and service checklist by professional pinball technicians to make sure it is 100% fully operational and looks great! All electronic boards are inspected, serviced, repaired and any burnt connectors replaced. Fuses are checked and correct fuse values installed (safety issue to prevent damage to the game or a fire). Cabinet vacuumed, outside of cabinet cleaned and inspected for any issues. Playfield is stripped down and all plastics, ramps and mechanisms are cleaned and the playfield is polished. If the game has plastic ramps they are flame polished to restore clarity and appearance. Flippers are rebuilt with new plungers, links and coil stops to ensure the strongest possible flippers. All rubber rings are replaced and all new lightbulbs installed. All switches are checked, adjusted or replaced. All coils and mechanisms are checked, adjusted or replaced. New sheet of tempered playfield glass. Locks with keys for full access inside the machine. Also the location must be tractor trailer accessible.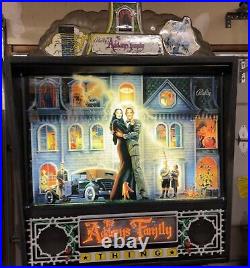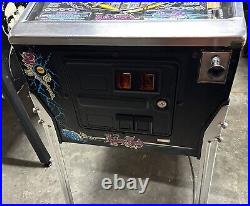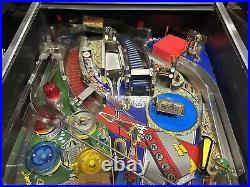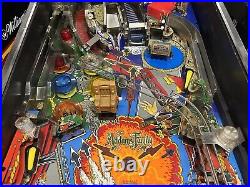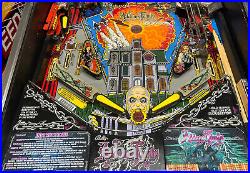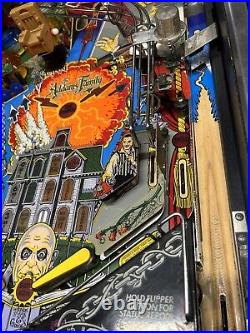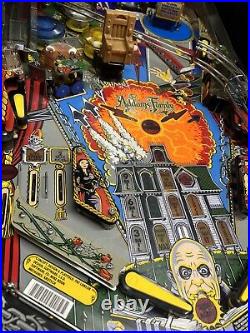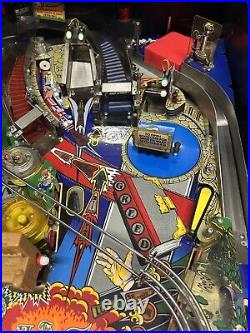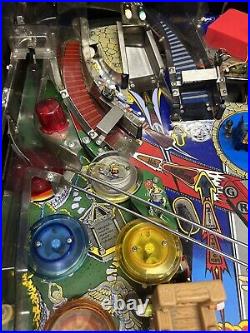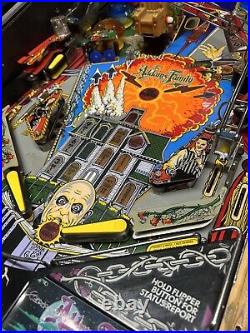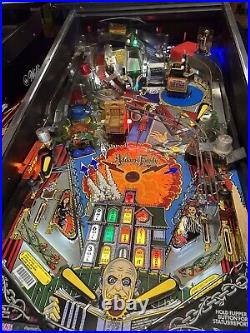 BALLY ADDAMS FAMILY PINBALL MACHINE. The most popular machine of all time in great condition. Everything works as it should. Playfield was cleaned and new rubbers installed. All bulbs changed to high quality LEDs. New flipper mechanisms installed. A cliffy hole protector was installed under the chair.